The Covered Bridges of Pennsylvania Tour
Saturday, September 12, 2020 -
Washington Crossing Historic Park
Due to factors associated with the pandemic restrictions, the format of the event has changed and is now as detailed below:
Please join us for a scenic driving tour of the historic covered bridges of Bucks County, PA.  Pennsylvania has 219 covered bridges (more than any other state) and Bucks County has 12 of them (more than any other county in Pennsylvania).  We'll drive the back roads of Bucks County to enjoy the fall foliage and visit several of these wonderful 19th century bridges.  The tour will depart from the Washington Crossing Historic Park in Pennsylvania and end with lunch in Titusville, New Jersey.
A mandatory drivers' meeting will be held at the Visitors' Center, during which a printed booklet with detailed driving instructions, photographs and schedule information will be provided; participants are to arrive and assemble from 10:00AM to 11:00AM, with picnic lunch from 11:00AM to 11:45AM.  Drivers' meeting is at 11:45AM sharp, first car leaves at 12:00PM.
NOTE:  PARTICIPANTS ARE REQUIRED TO BRING THEIR OWN LUNCHES, AS WELL AS TABLES AND CHAIRS OR PICNIC BLANKETS AS THEY MAY WISH.
Lunch may be purchased from the following local establishments: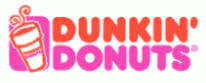 1118 General Washington Memorial Boulevard (Route 532)
Colonial Farms Gourmet Foods Bakery & Deli, 1108 Taylorsville Road, Washington Crossing, PA
215-493-1548